Welcome to Texas Coachlines - Coach and Bus Hire for Tours, Charters, Transfers, Wine Trails in Christchurch!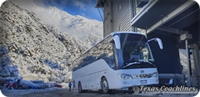 Texas is a family owned and operated company specialising in upmarket tours and charters since the mid 90s! We have extensive experience in doing tours from overseas, charter trips from local and international clients, film crew work, transfers (airport, conference, weddings and more), and even event management!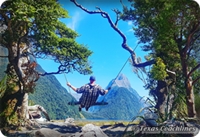 Our coaches come fully equipped with all of the modern facilities such as airconditioning, reclining seats (3 point safety seat belt), have airbag suspension for superior comfort, PA equipment, DVD player/SD/USB for presentation onboard, and large luggage lockers.
We employ friendly, knowledgable staff who have ample experience as drivers, guides and hosts and can even do commentary work when required.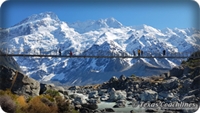 Call or text us on 027 264 8307 (24/7) or send us an email to info@texas.co.nz for a quote on your tour, charter, transfer, event requirements at any time and we look forward to being of service soon.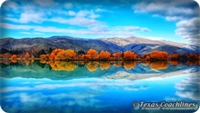 We offer very competitve quotes, however we also pride ourselves in offering our staff a decent living wage. We may not be the cheapest, we offer the best service with a smile!
© Classic Tours and Regalwood Limousines Limited. All rights reserved.