Hire a Texas Coach for all of your Tour and Tourism Transportation requirements - late model coaches and experienced on road staff!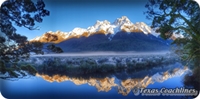 We are specialists at doing tour work! What makes us so good? We have taken care of hundreds of tour groups from abroad. We have extensive knowlege of Te Waiponamu, the magestic South Island of Aotearoa New Zealand. We have taken care of groups from Australia, Singapore, Malaysia, Indonesia, Thailand, Vietnam, The Philipines, China, Taiwan, South Korea, Japan, India as well as tour groups originating from other parts of New Zealand wanting a taste of The South Island!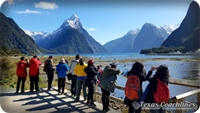 What makes us so much better then others? Kind, courteous, passionate and knowledgable staff! Just remember, when you are on foreign soil, and touring in a group, your coach staff/driver/captain will be taking care of you, your clients and your loved ones. So choosing a company which can give a driver who is kind, compassionate, understanding, patient, passionate and knowledgable should be the top of your priority.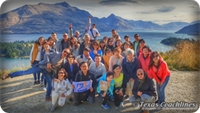 Not only is it important to have a joyous ride to gorgeous locations, it is equally important for you to share the breathtaking scenery with your loved ones and your all important social media circles...selfies only capture some of your memories, our staff are well known for taking clients photos for them and passing back either by direct messaging on social media (FB Messenger, Whatsapp, WeChat, Line, Viber etc.) or transferring on a USB disk.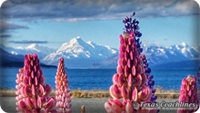 Not only we can give you a quote based on your itinerary, from our extensive experience and knowledge we can provide you with alternative options to make your journey that much better in similar time frames or price brackets!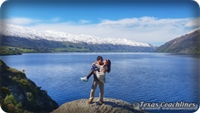 For all tour related enquiries, please call our hotline 027 264 8307 (24/7) or send us text message or an email to info@texas.co.nz now for a quick discussion. We most likely will be able to give you a rough indication of costs during our discussion. If you feel our pricing fits your budget criteria, then we will take your details down and work on a more accurate and written quote.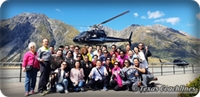 © Classic Tours and Regalwood Limousines Limited. All rights reserved.